Harry Potter fans can now get even closer to the Boy Who Lived by spending a night at his family home.
De Vere House, located in the medieval village of Lavenham in Suffolk, England, played a starring role in the film adaptations of J K Rowling's beloved books.
The former bed and breakfast was used as the location for the house where Harry's parents, Lily and James Potter, intended to bring him up, before being killed by Lord Voldemort.
The house and the rest of Lavenham appeared as Godric's Hollow, the village where Harry was born and where Hogwarts headmaster Albus Dumbledore grew up.
Now available through Airbnb, De Vere House offers a private room sleeping two guests, plus breakfast, from £254 for two nights, including cleaning.
The room comes complete with a four-poster bed, and there's also a private living room for guests.
A full English breakfast is included in the price.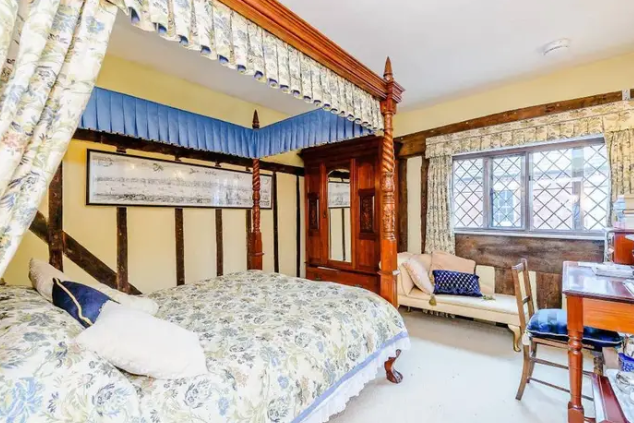 The Harry Potter connection means the place is already highly sought after, with very few dates available to book until February 2020.
The historic village itself has more than 300 protected heritage properties, including a 15th-century church and half-timbered medieval cottages.
It's not the only property available for Potterheads to book.
A holiday home taking inspiration from Rubeus Hagrid's hut in the grounds of Hogwarts opened in May.
The Groundkeeper's Cottage at North Shire near the North York Moors National Park can house up to six guests and features a kitchen, dining area, seating in front of a fireplace and a large bathroom, in addition to several subtle wizarding touches such as a decorative ink bottle and quill.
The cottage is owned by Carol Cavendish, a long-time Harry Potter fan who found solace in Rowling's writing.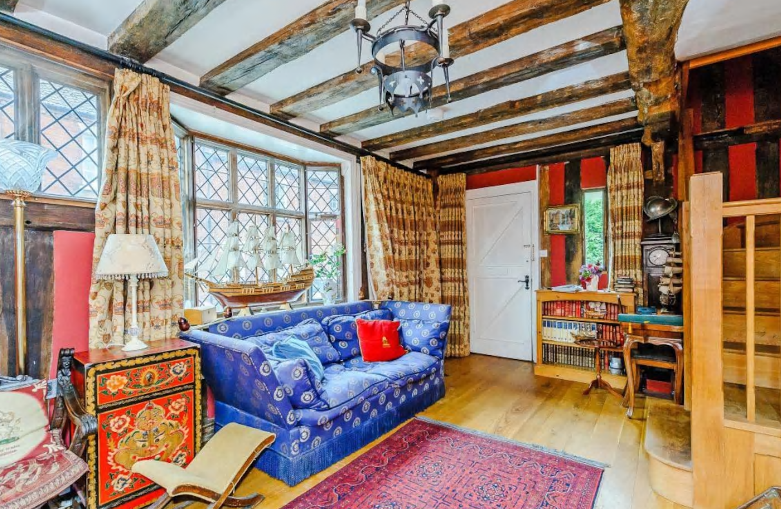 The house was formerly a B&B (Airbnb)
"Books have always been an important part of my life even after being diagnosed with dyslexia when I taught myself to read," Cavendish said.
"They've always helped me through challenging times when I would turn to the Harry Potter and Lord of the Rings books for pure escapism."
She said she enjoys providing guests with an environment where they can "leave behind everyday life and step into their favourite storybook".
WATCH CRAZY VIDEOS OF HARRY POTTER!