While a journey to the real Hogwarts castle may be impossible, a father's miniature version of the wizarding world is nearly as magical.
Tony Rigby, a father of four children from Bluffdale, Utah, wanted to recreate the Harry Potter universe, so he did so in his living room.
The end result is a 1/87th scale recreation of some of the most-beloved wizarding world destinations – from Hagrid's hut to Hogsmeade and Diagon Alley.
In the year since he began working on the project, Rigby has also created a quidditch pitch, a replica of the Forbidden Forest, and a miniature version of The Burrow, the home where the Weasley's live, which took "months".
Rigby has also included details such as the Knight Bus, the Whomping Willow and Gringotts Bank into the tiny world, and is currently in the process of finishing Hogwarts – which he is creating with the help of a 3-D printer.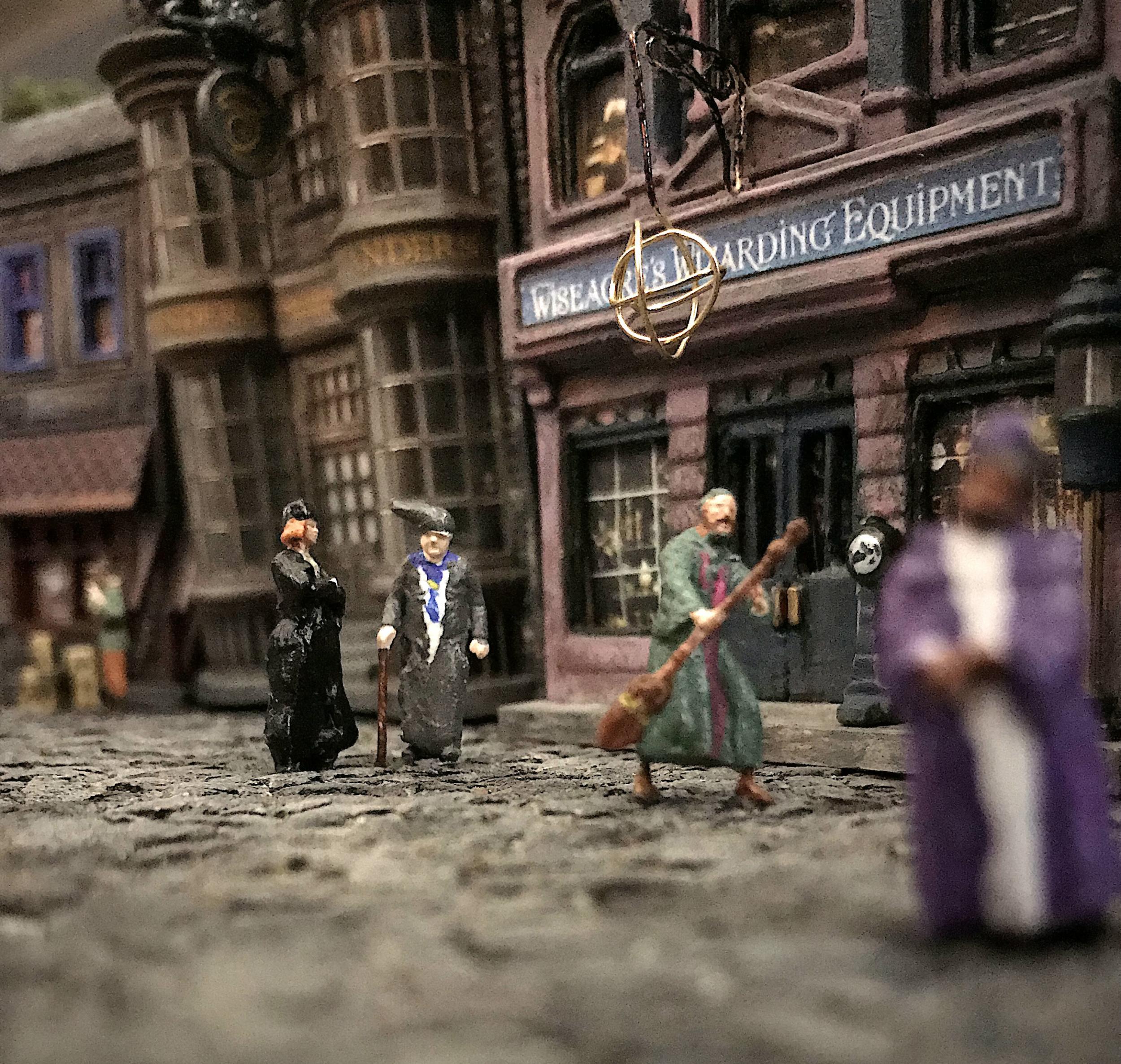 Father creates mini version of the Harry Potter world (SWNS)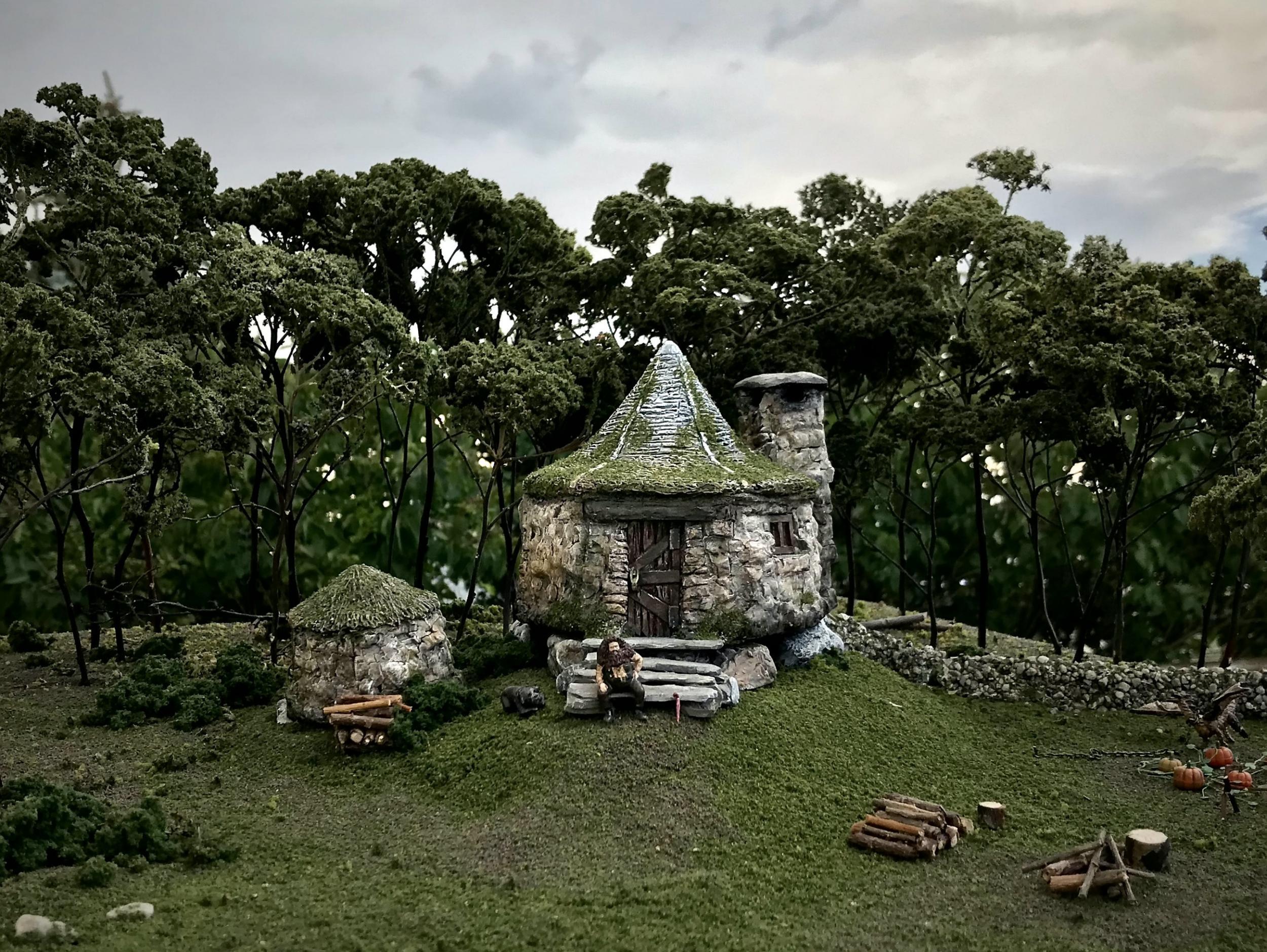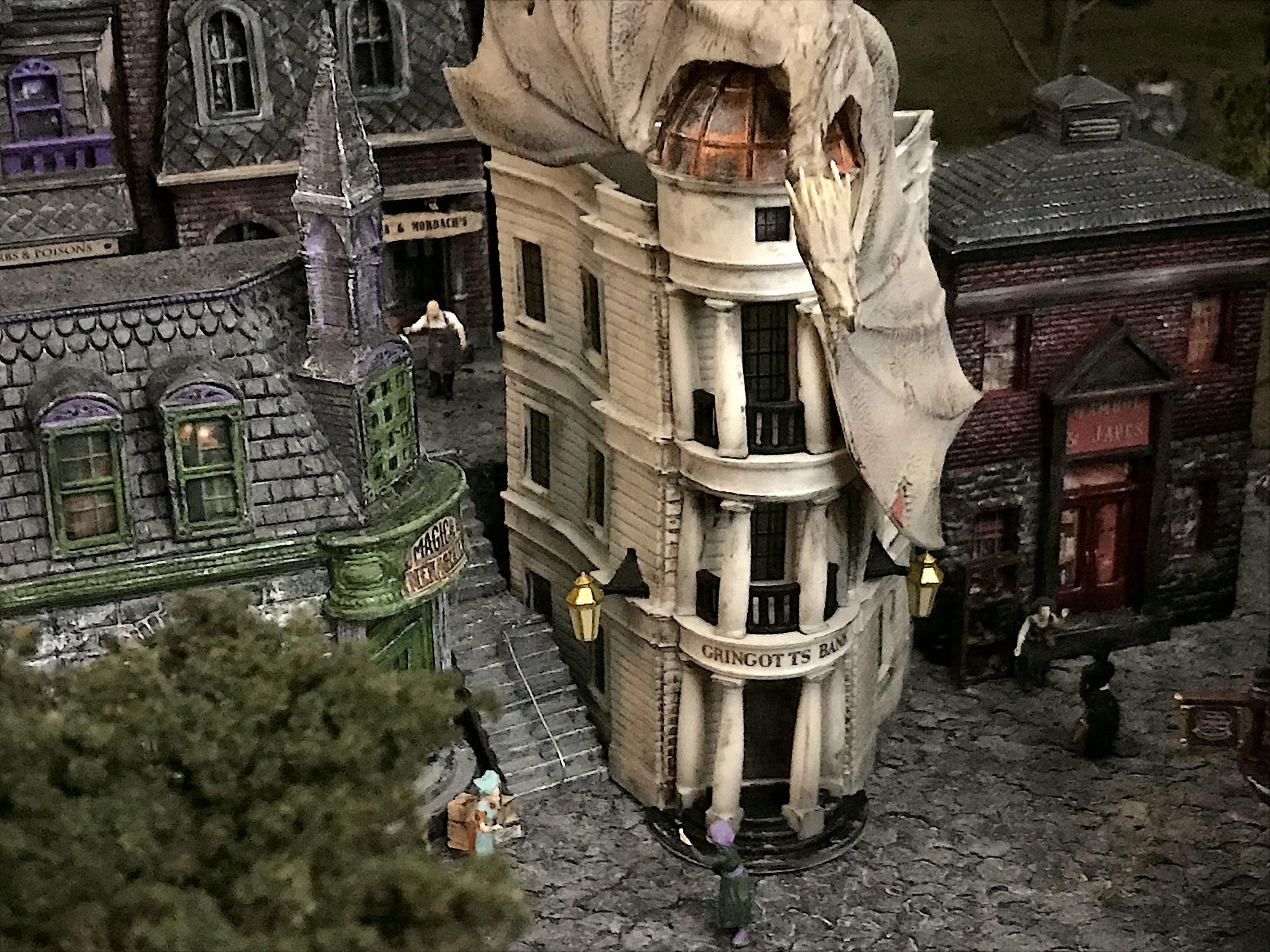 WATCH CRAZY VIDEOS OF HARRY POTTER!